My Custom Drum Kit by MANIC DRUM
You changed your snare from a high to a low tuning and want your old tuning back exactly like it was?
Now I show you how you make it happen, even without having to use a tuning key.
You know the dilemma: Either you own different snares whose tuning you never change or you changed the tuning of your favourite snare and cannot bring back the old tuning. The snare sounds nothing like before. The old feel is gone.
The Slovenian drum and harware manufacturer MANIC DRUM found some innovative solutions: First you are able, getting as many different sounds out of your snare as you want, second getting every sound back, whenever you want and finally you can change a drum head in under a minute – getting back your former tuning immediately or change your sound with a different head – immediately!
Fast, precise and reversible: The tuning possibilitys with the innovative lugs from MANIC DRUM. Change a drum head in under a minute and exactly recreate your tuning after the change. Fine tuning if neccessary. Play!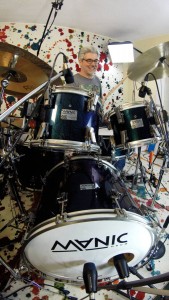 Different segments in the upper ring of the hoop allow the detuning of single tuning rods. Aquarian(TM) Drum heads go along without any problems.
Many different sound characteristics are possible.
In addition to standard steel segments you can choose from different materials. My snare has hoop segments from steel, aluminum and wood thus enabling different rim click, sidestick and rimshot sounds.
When choosing the second adjustment of the snare lever I can produce a more dry sound because of the tighter thus dampening snare wires.
With additional dampening of the top drum head, more sounds are possible to achieve.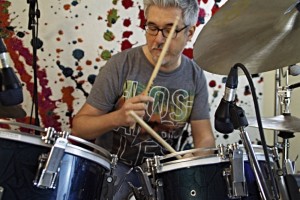 The maple stave shell with a 45 degrees of the angle bearing edges is also build by MANIC DRUM. The drums sound big and warm. You can get many different types of wood for the shells like cherry, walnut, oak, birch, pear, pine, larch etc.
The resonant side of the drum is also equipped with the special lug mechanism. You can test the various tuning combinations while staying completely relaxed. If you like a tuning you take notes. Meanwhile you are getting a list of sounds you can reproduce whenever you like. Even years after you found a sound, you still can reproduce it exactly.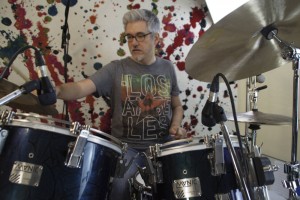 Asymmetrical detuning for the dampening of overtones or quick change of a certain tuning is also possible.
The level of tuning from step to step is well selected. As I said before: With a tuning key you are able to tune as fine as you want or need.
Style-wise the whole drum kit can be very versatile and adaptable if you need it to be.
For me it´s the best drum kit with the best tuning possibilities.
You find more informations going into detail at www.manicdrum.com
If you have any questions, contact me!
Nicolas
Tweet